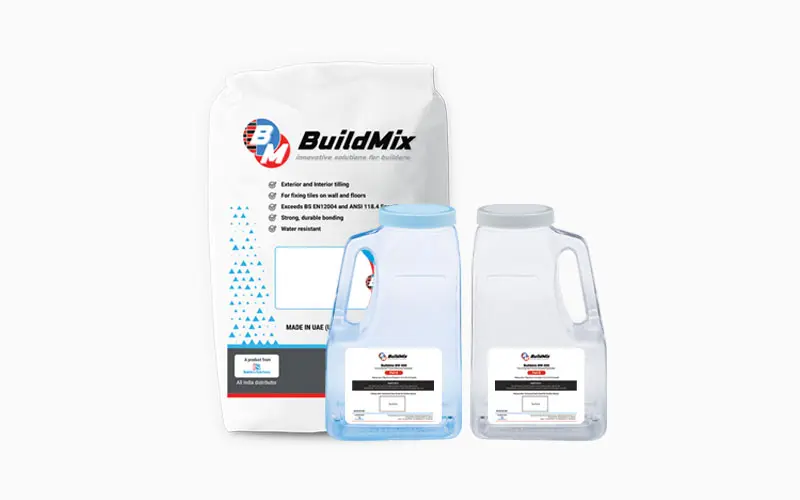 BuildMix BE 240
High Strength cementitious structual repair mortar. can be applied up to 50mm thickness.
SPECIFICATIONS
Epoxy 3 component crack repair mortar
Usage
Suitable for restoration work Repair of spalling and damaged concrete in building, bridges, infrastructure and superstructure works increasing cover with additional mortar and repacking contaminated or carbonated concrete.
Advantage
Can be applied up to 50mm thick per application layer
Suitable for structural repair
Sulphate resistant
Very low shrinkage behavior
Low chloride permeability
Packing
5kg/ 2kg -- Part A ( Resin)
Part B (Hardner)
Part C (Filler)
Standard
Complies with BS EN 12004 and ANSI 118.4