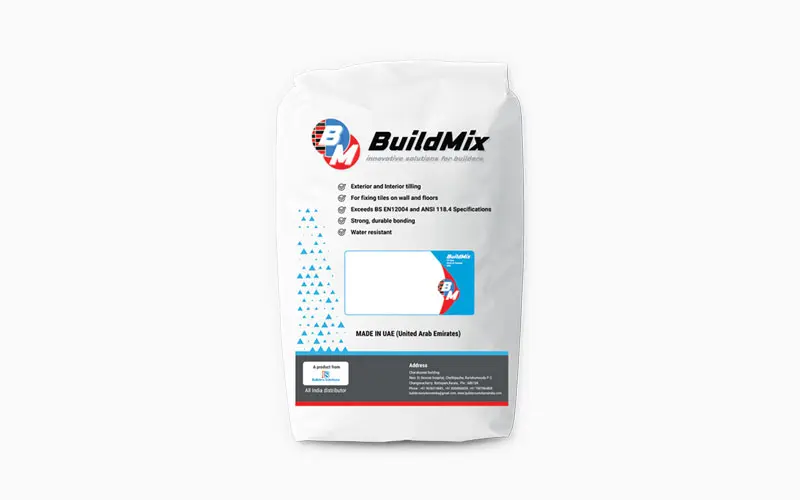 BuildMix BG 245
A polymer modified single component un- sanded high quality cement based water proof grout powder that needs only water to be mixed before application.
SPECIFICATIONS
Tile joint filter - Unsanded grout
Usage
To fill all kinds of ceramic and porcelain tiles and natural stone joints Suitable for applications in wet aras like bathrooms, pools and kitchen.
Advantage
Water resistant Strong, durable bond Suitable for hot and tropical climates easy to use economical.
Packing
2Kg
Standard
Complies with BS EN 13888 and ANSI 118.7
Colours
Off whiite, White, Beige , Blue ,Gray , Black, Orange, Light Blue , Yellow , Brown, Green