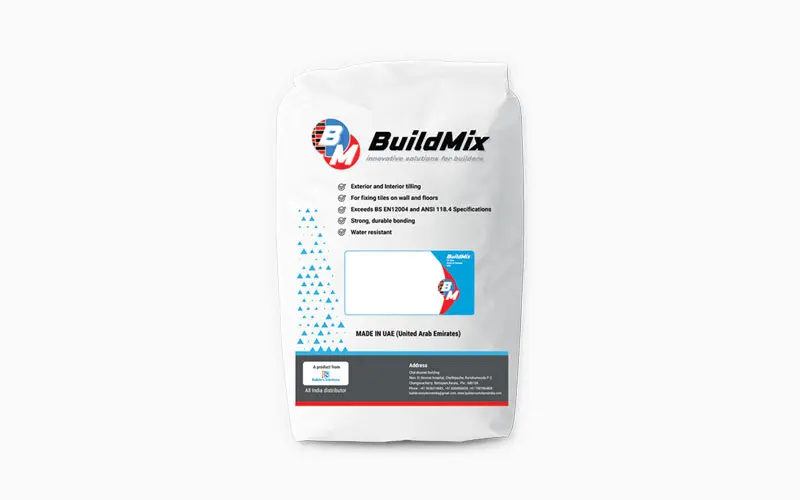 Buildmix BR500
High grade two component polymer modified waterproofing coating designed specially for a range of positive and negative pressure head waterproofing application.
SPECIFICATIONS
Tile joint filter - Unsanded grout
Usage
For application in underground concrete walls, tunnels, water storage area, swimming pools, basements, roofs, water reservoirs or any other masonry surfaces.
Advantage
When cured, it forms flexible membrane which gives excellent adhesion and waterproofing properties excellent resistance to frost,ageing and sea water withstands both positive and negative pressure.
Packing
15 Kg powder[ Part A] /5 kg Liquid[Part B]
Standard
Complies with BS EN 14891